…'Our township salutes you and we offer our hearts, minds and hands to assist in all your noble endeavors…' – Kate Murray, Town of Hempstead Supervisor
The Richard M. Brodsky Foundation was established by me, Richard Brodsky, in 2005. I was diagnosed HIV-positive back in 1997 and having to tell Jodi, my loving wife, that I was HIV-positive was the hardest thing I had to do in my life. A year later I ran my fastest marathon, a 03:23 at age 46, and I began to realize that if the AIDS medicine was easily accessible to AIDS sufferers all over the world, millions of lives could be saved. It was unacceptable to me that 2,000,000 +/- people were dying from AIDS every year; how could I help reduce the number of deaths from AIDS? I did write a book titled, Jodi, The Greatest Love Story Ever Told. The book was a gift to my wife for keeping our family loving and whole. It was also a plea to get AIDS medicine to AIDS sufferers all over the world. By going public with our story, my wife, also a marathon runner, and I hoped other HIV-positive people would come forward and share their stories how they were living productive lives.
It seemed as if 'The Man' upstairs was not about to claim me so fast. While at my own book signing at a Barnes & Noble bookstore in Greenwich Village, two days before the 2002 New York Marathon, I had a seizure. Three weeks later I had a malignant brain tumor removed and my doctors told me I could expect to live only 2 – 4 years more. A year and a day later, I completed the New York Marathon flanked by my very supportive Brain Oncologist, Dr. Casilda Balmaceda. She suggested I start a Foundation to help people living with HIV and cancer so here I am now… ready and eager to help people less fortunate than me. Please can I count on you for a Money Donation or a Product Donation?
The Foundation has been involved with 11 World AIDS Marathons and my wife and I are planning to return to Kisumu, Kenya to participate in the 2017 World AIDS Marathon; an Event the Foundation sponsors and ATHLETICS KENYA organizes. For more information about the World AIDS Marathon and the Foundation you can visit the websites World AIDS Marathon and Richard M. Brodsky Foundation.
Over the past few years, gnawing at me was a question that I had been asked by so many, 'What are you doing for AIDS sufferers and cancer survivors in America?' The Foundation did give away a few thousand dollars to AIDS and cancer projects in America, but the bulk of my time and energy, and money that the Foundation raised went to very worthwhile AIDS projects in Africa. Honestly, it is not easy raising money as most people prefer giving to larger charities. But that will never get my spirit down as I know there is no other President of a Foundation who is HIV-positive and has brain cancer who raises money by running marathons.
Success can also be measured by the AIDS Awareness the 11 World AIDS Marathons in Kisumu, Kenya have brought about:
2,800 people were tested for HIV
7,804 orphans were served dinner at 18 festive orphan dinner dances
1,008 orphans were examined and treated at the festive orphan dinner dances since 2011. Dr. Richard Sartori of Garden City Pediatrics has examined 529 of these orphans + provided the medicine since 2011.
2,800 children walked in Children's Walks and were served a light meal
In 2006, a free concert was sponsored plus 50 Kenyans were invited to compete in the marathon and the Foundation covered the costs for lodging, meals and transportation.
In 2004, we raised enough money for groundbreaking to commence after an 18 month construction delay. The Little Lambs in Nakuru, Kenya, is now caring for 100+ orphans.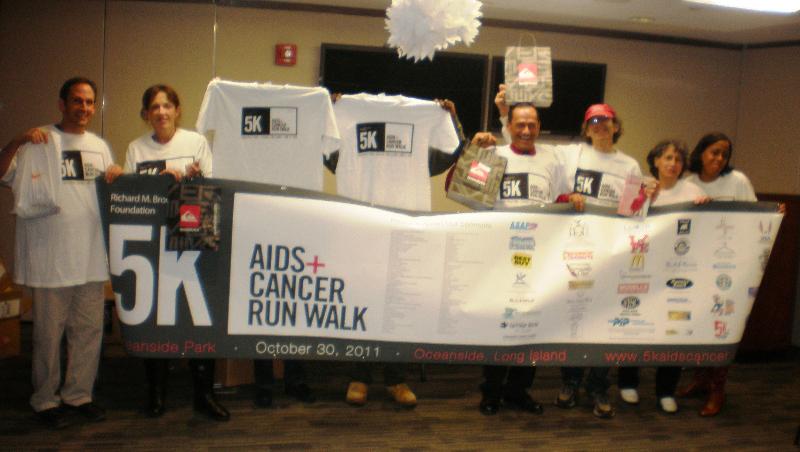 tear down the wall of t-shirts and end the stigma of AIDS now!
For 2016, the Richard M. Brodsky Foundation sponsored its 9th annual 5K AIDS / Cancer Run / Walk in America. We donated $35,400+ in cash, toys, clothing and toiletry/gift items  to people living with HIV and cancer and children in hospitals or from low income families. Most of the product was donated by K.I.D.S. / FASHION DELIVERS in a partnership with TOYS R US and BABIES R US. By the end of 2016, the total donated was $74,000 in cash, toys, clothing and toiletry/gift items. More specifically the organizations the Brodsky Foundation supported were Angels on the Bay, Center of AIDS Research & Treatment at North Shore University Hospital (NSUH), Client Advisory Board at (CART) at (NSUH), Cohen Childrens Medical Center of New York, Congregation Sons of Israel, Five Towns Community Center, Five Towns Early Learning Center, Health & Prevention Services of Five Towns Community Center, Kiwanis Club of the Five Towns, Living Hope Fellowship, Long Island Breast Cancer Action Coalition, Ronald McDonald House, South Nassau Communities Hospital, St. John's Episcopal Hospital, and Wyandanch High School.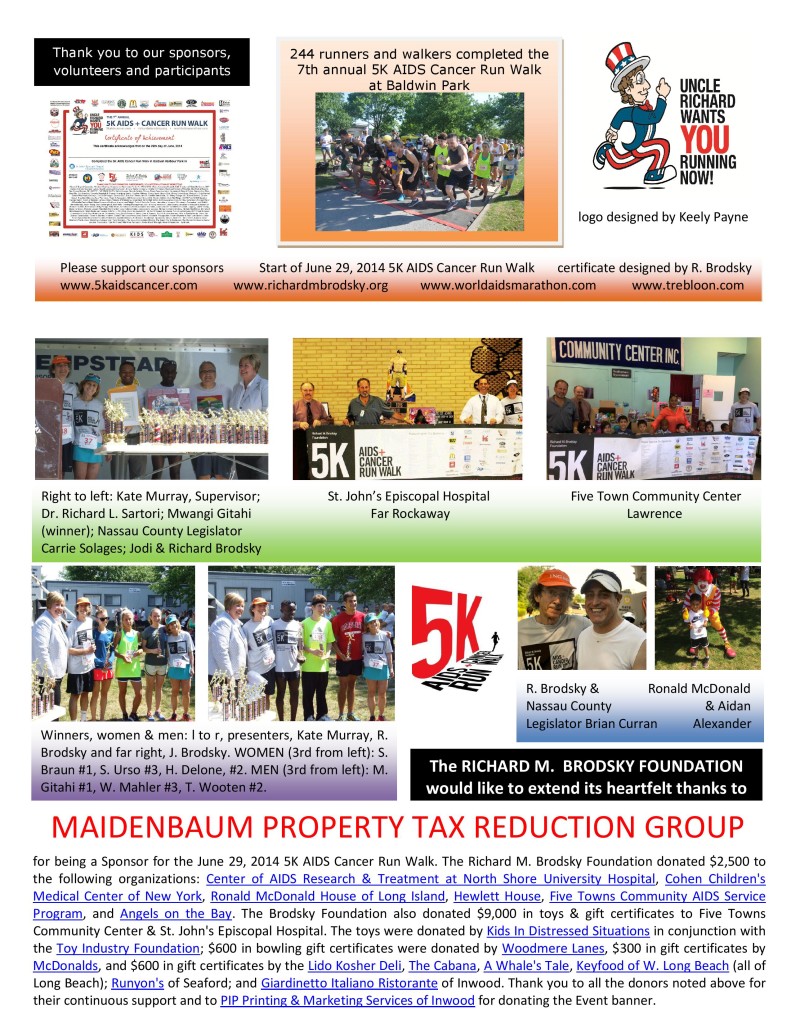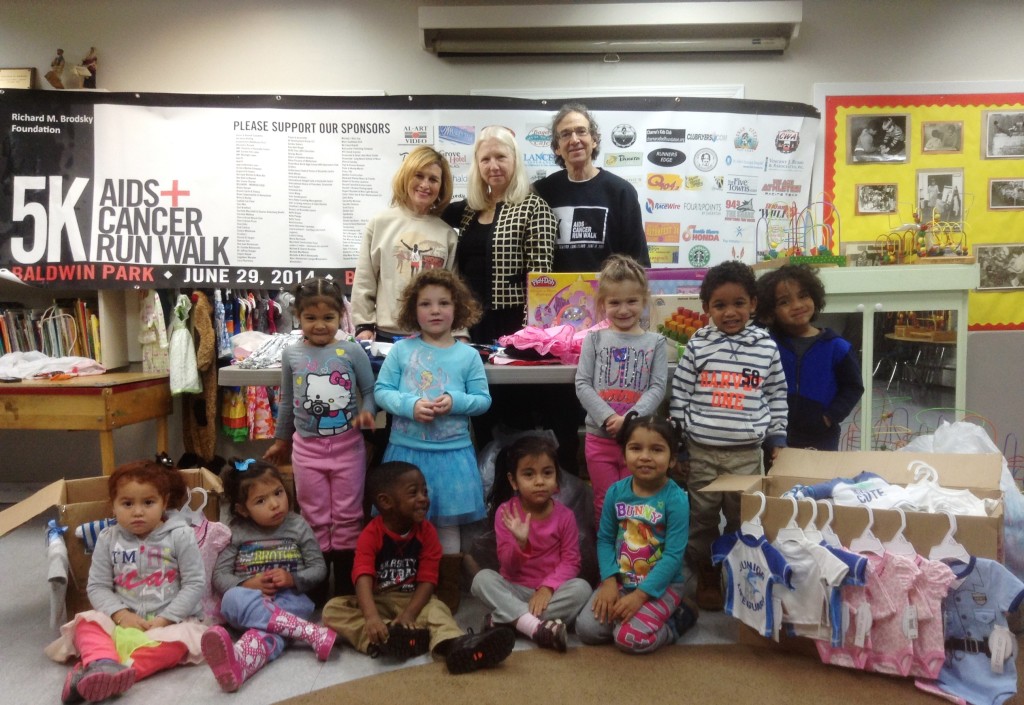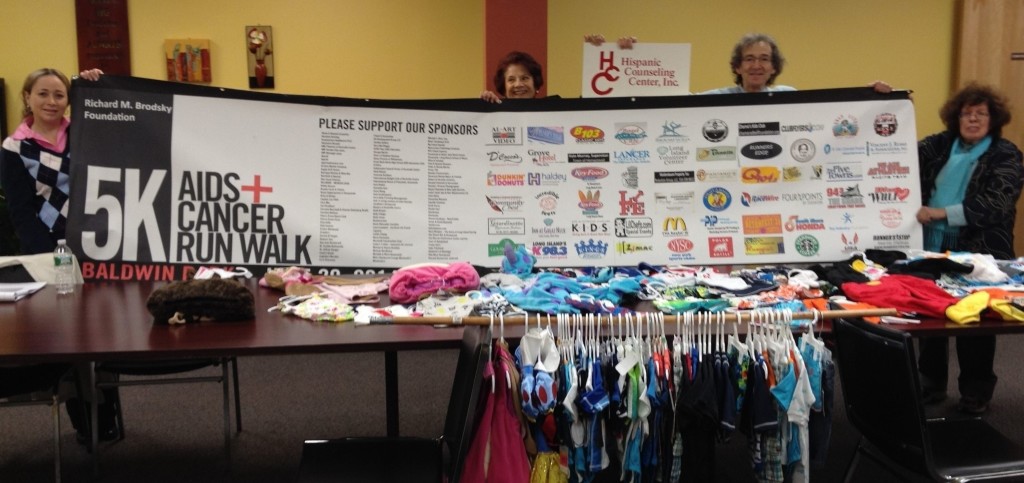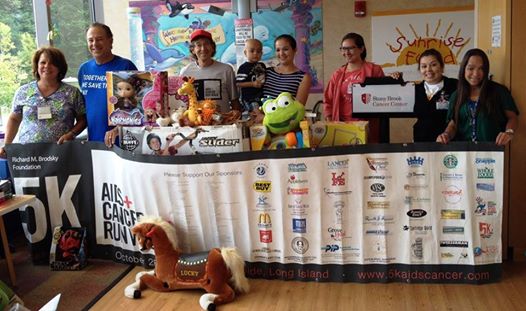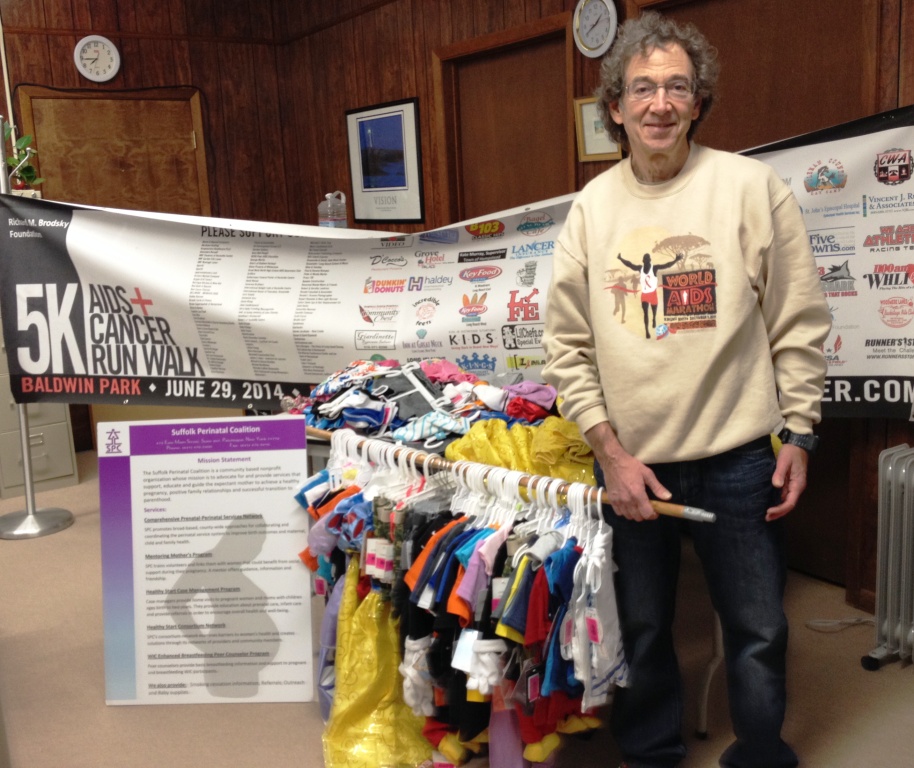 _________________________________________________________________________-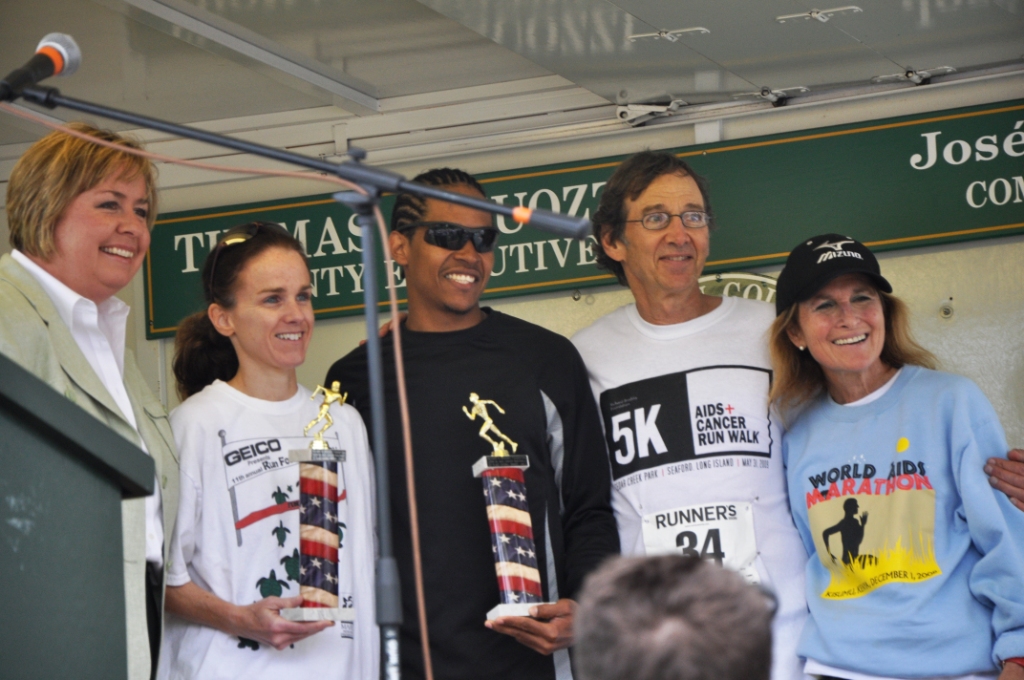 Pictured above, May 31, 2009, (left to right) Kate Murray, Town of Hempstead Supervisor presenting trophies to first place female finisher, Una Broderick and first place male finisher, Franklin Diaz; and Richard and Jodi Brodsky.
Pictured below is a Citation from Supervisor Kate Murray followed by a Citation from Nassau County Chief Executive Tom Suozzi acknowledging the 5k AIDS / Cancer Run / Walk and the work the Richard M. Brodsky Foundation is doing to improve the lives of people living with HIV and cancer.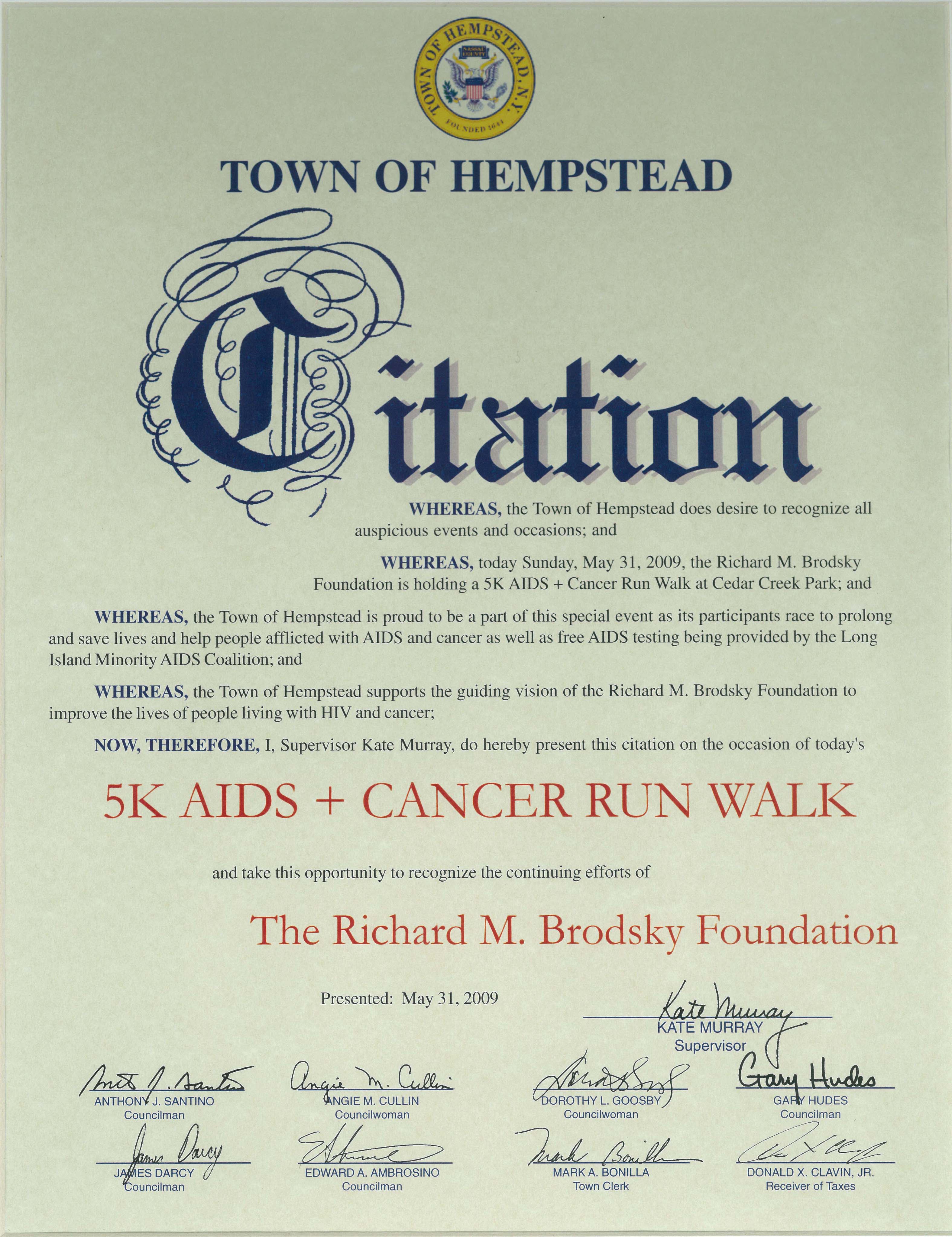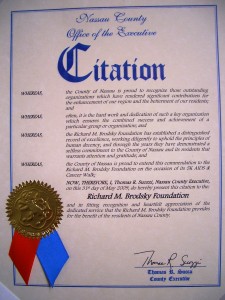 I would especially like to extend my heartfelt thanks to six very much respected local politicians: Nassau County Executive Ed Mangano, Town of Hempstead Supervisor Kate Murray, Congresswoman Carolyn McCarthy and Nassau County Legislators Denise Ford, Laura Curran and Carrie Solages for their enthusiastic support of my work.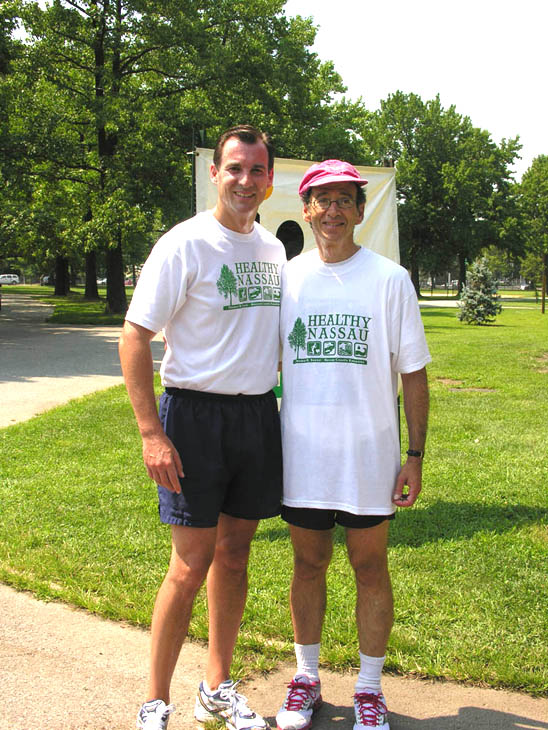 Nassau County Executive, Thomas R. Souzzi, and Richard Brodsky at the August 2nd, 2007 ribbon-cutting ceremony of the new two-mile Fitness trail at Eisenhower Park. The new trail is part of Tom Suozzi's vision to make Nassau County the healthiest county in America by the year 2020.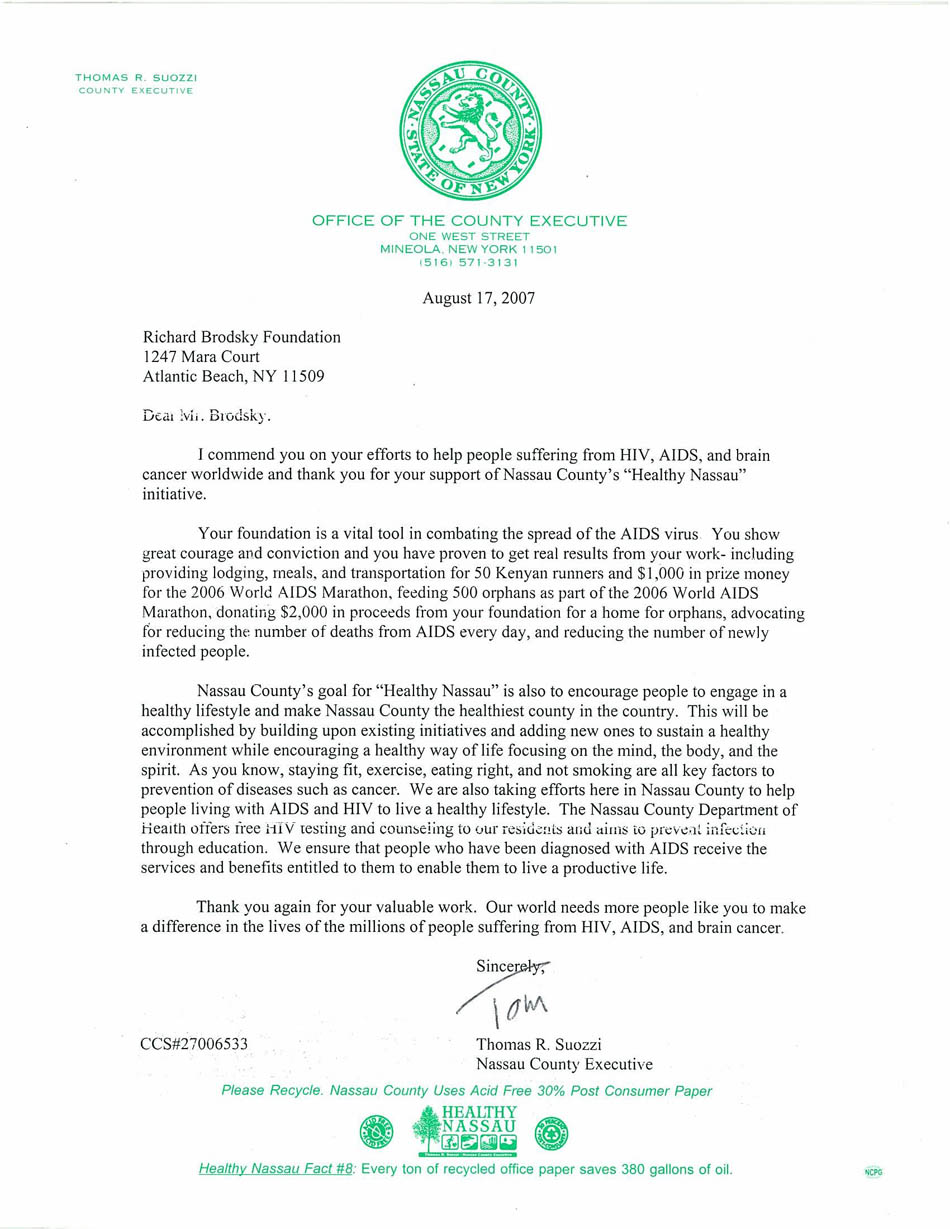 If you cannot read the letter, click here.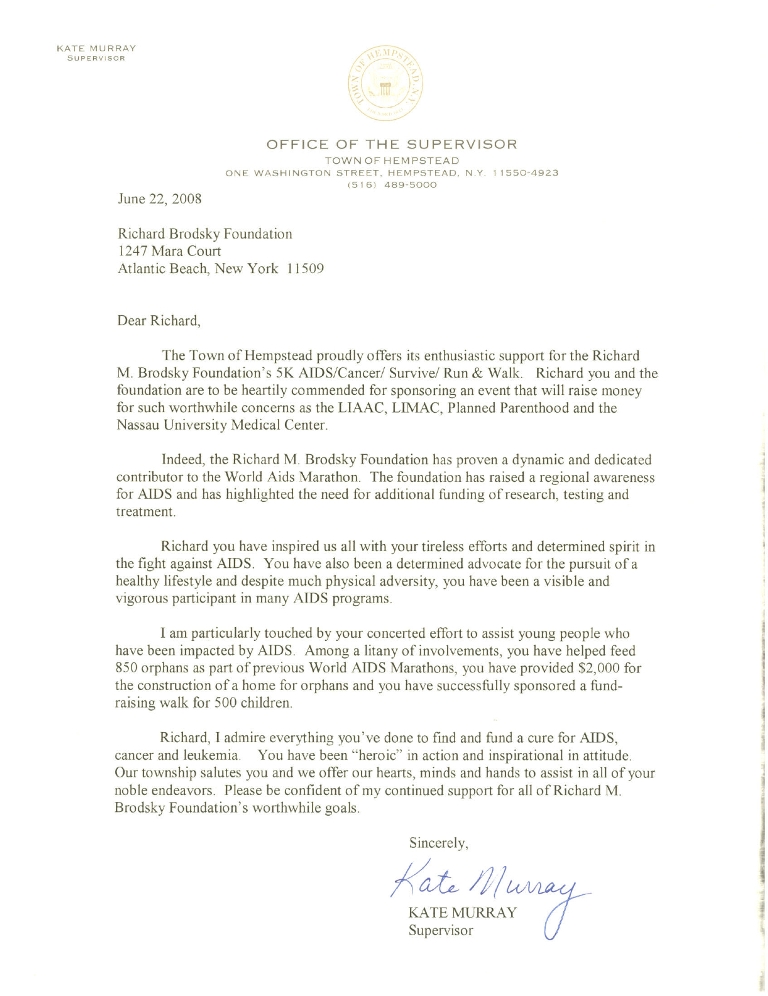 If you cannot read the letter, click here.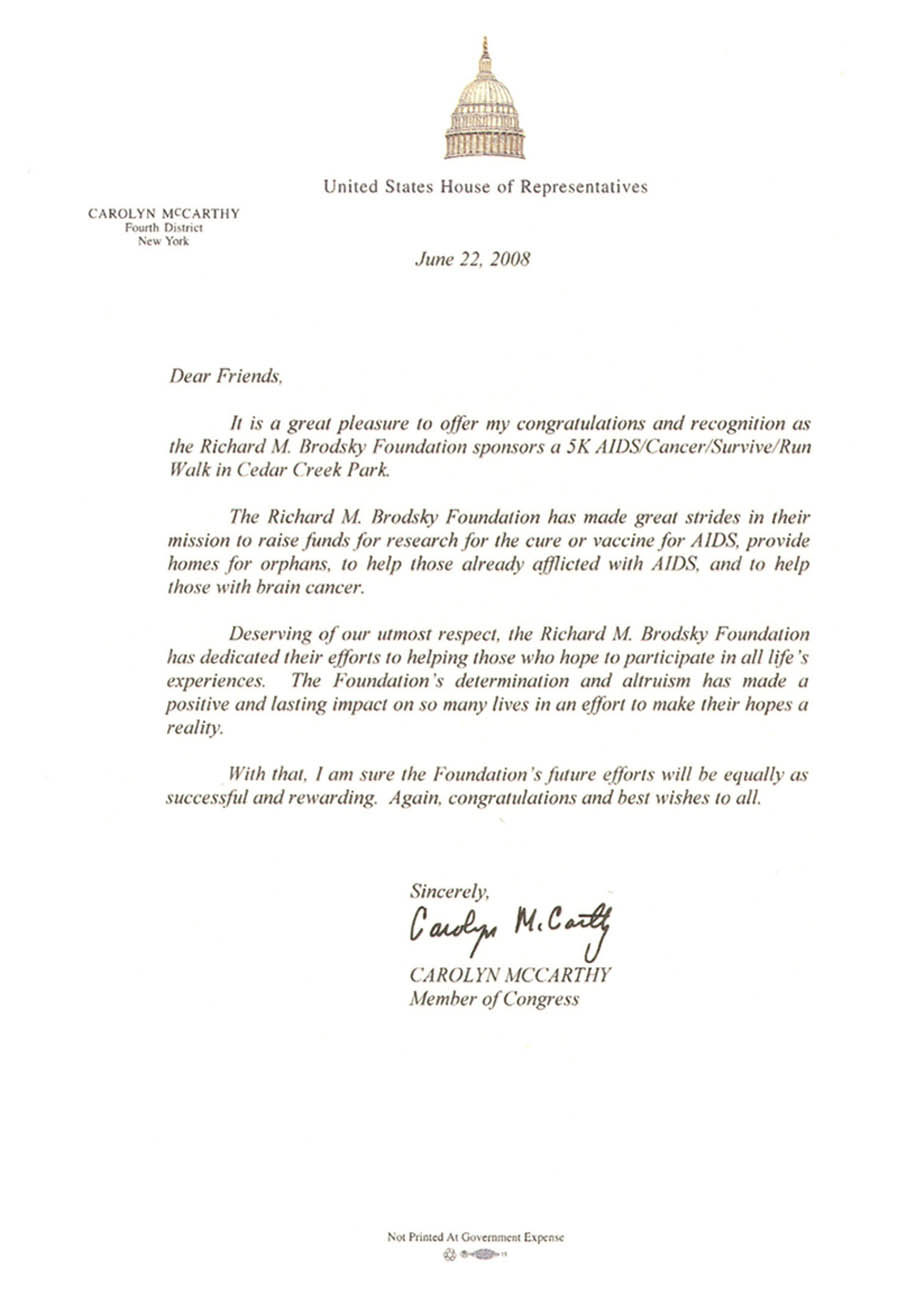 If you cannot read the letter, click here.

My greatest wish continues to be for the youth of America to forego that spring break where partying, drinking, taking drugs and some unsafe sex surely occurs. How great America's star would shine if the college crowd could be inspired to serve their country by helping impoverished groups in both America and Africa. I pray that the future leaders of our country will be able to inspire all Americans to be our brothers' keepers.